As you may know, I recently spent a month in New Zealand travelling the North and South islands, soaking in as many of the spectacular sights and as much of their rich culture that I could. It was an experience of a lifetime and it surpassed all my dreams of what it would be.  [You can read about why I was so desperate to visit the land of the long white cloud here]
You might, therefore, be able to guess that I'm feeling a little homesick for the place. The travel bug got me good. So, I thought it would only be fitting to share my favourite films about travel (which in my opinion are the best films about travel!). These are the films I've had on repeat as I've been lying in bed, wallowing in my nostalgia (and jet lag). First up…
The Beach (dir. Danny Boyle)
Starring: Leonardo DiCaprio, Tilda Swinton, Robert Carlyle
Not the light-hearted travel film you might have expected but the brutal The Beach is an all-time favourite of mine! The story follows DiCaprio's Richard on the search for the elusive Beach, a paradise of beauty and separation, a place where society falls away. It's the dream of every traveller, to find a secluded spot of pure bliss, but The Beach asks whether that dream can ever be made into a reality. It's a Lord of the Flies-like microcosm that offers twists and turns throughout, and it is, at least visually, as close to paradise as you can get. It's because of Darius Khondji (of Delicatessen and Seven) and his work on this film that makes me itching to go travelling again!
Lost in Translation (dir. Sophia Coppola)
Starring: Scarlet Johansson, Bill Murray
Another all-time favourite of mine here in the creeping, character-driven Lost in Translation. Japan is a country that I am fascinated by and is, therefore, very high up on my to-visit list; so having Tokyo as the backdrop to this tale, and showing it as the chaotic experience I'd hope it would be, ticks all the boxes for me. This film seems to understand and convey so many and so varied ideas at once; from the exhausting experience of jet-lag to the gradual sensation of falling in love (the former of which I managed to avoid both flying to New Zealand and returning home!).
Chef (dir. Jon Favreau)
Starring: Jon Favreau, Sofía Vergara, Scarlett Johansson
Arguably, this film is more about the food than the travel. And arguably, it's not even about that: it's about the togetherness and happiness that somebody's passion (namely: food) can bring. This film plays out in a recognisable fashion, but where it lacks in freshness it makes up in its gentle nature and glorious meals. With his truck, and its own Twitter account, Jon Favreau's Chef pops up all over America, each place offering a new backdrop, a new style of music, and new food: the beignets from Café du Monde in New Orleans look especially delicious! It's a feel good in every way and will make your mouth water!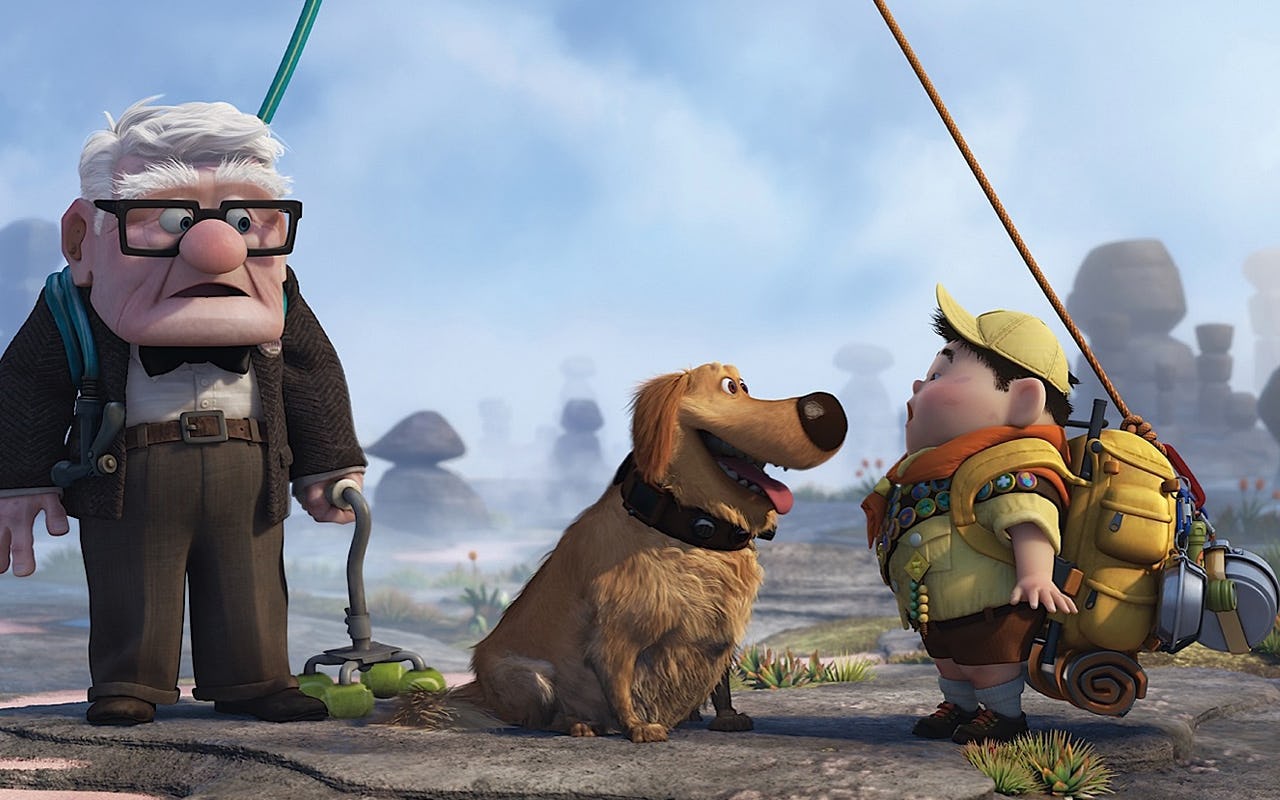 Up (dir. Pete Doctor and Bob Peterson)
Starring: Ed Asner, Jordan Nagai, Bob Peterson
Doesn't watching Pixar's tenth feature Up just make you want to turn your home into a giant hot air balloon and travel to the furthest reaches of the world? No, just me? Whatever travelling desires this film may rouse in you, its safe to say this film will charm any (even jet-lagged), soul. The animation style is gorgeous, having aged wonderfully, with the entire setting of South America being as colourful as Carl's balloons and with Giacchino's score to match it.
[You can read more about my love for his music here]
Up is funny, exciting, and, simply, heartwarming.  (But be warned, if you're like me and get a bit emotional when tired, and especially when jet-lagged-tired, the opening sequence will hit you like it was the first time seeing it!)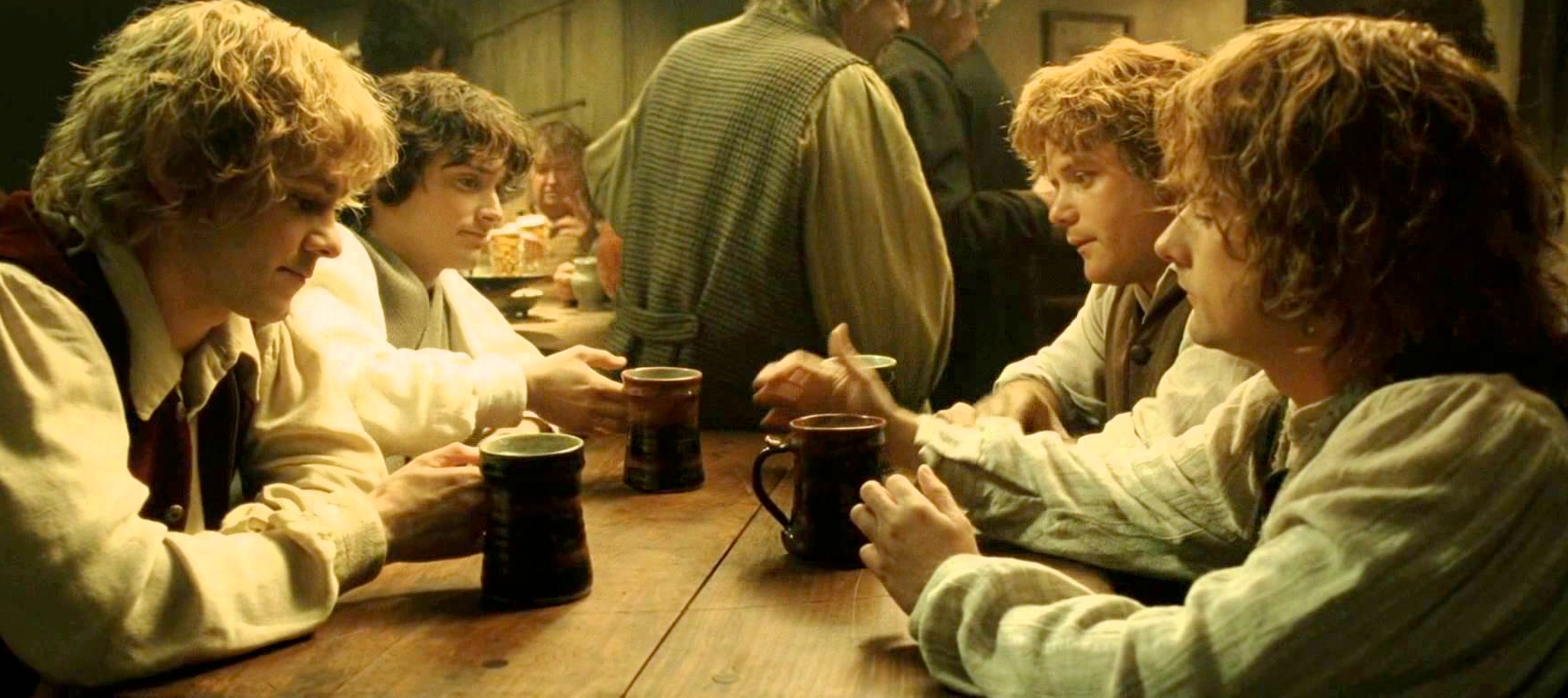 The Lord of the Rings Series (dir. Peter Jackson)
Starring: Elijah Woods,Viggo Mortensen, Sean Astin, Ian McKellen
"But The Lord of the Rings series is an epic high fantasy adventure, not a road movie!", I hear you saying. To that I'll refer to our Lord of Rivendell who nicely summarises the goal of the entire series: "The ring must be taken deep into Mordor and cast back into the fiery chasm from whence it came.", or, a 3 month long (albeit terrifying) road trip!
For many, the magic of the series comes from the beautiful and diverse settings that make up Middle Earth most of which are real and visitable (and which I have now visited!) So yes, maybe this isn't really a film about travel, but what can I say, I'm homesick for a place that isn't my own!
Do you have any favourite travel films?
Let me know in the comments, I'd love to add some to my list!
---
Follow me